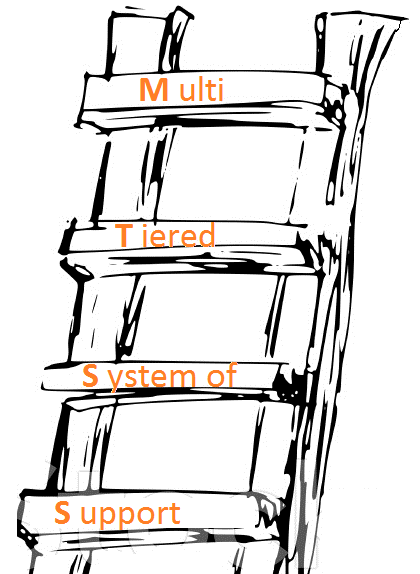 The MTSS Triangle to the right is another way of looking at how MTSS supports students at Streamwood High School.

Here we have links to start you on all the right resources you might need.

Contact Us

Contact MTSS Lead: Shannon Henderson -
phone 630-213-5500 x 5511 or e-mail
MTSS At Streamwood High School
MTSS stands for Multi-Tiered System of Supports, and refers to the ways we help all students at Streamwood High School.

In education we know that for the majority of students (80%) the academic, behavioral, and social-emotional work we do in the traditional classroom and building meets students' needs most of the time. Throughout a students' high school career though, almost every student needs something a little bit more. For these students, we have Tier 2 interventions to help meet Academic, Behavioral, and Social-Emotional needs. We anticipate that 5 to 10% of stuedents will be receiving some of these targeted interventions at any one time during the school year. For some students some kind of more intensive or logner lasting intervention is what's needed to make a difference, so approximately 5% of our students will receive this support at any given time.

The ladder of supports shows how we increase the level of intervention to the student need. We aim to meet the need throughout our systems, and all of the Streamwood High School staff are involved in meeting students' needs. With our MTSS website, we're attempting to show all the ways we meet student need AND to give students, parents, and staff an anvenue of entry to MTSS when they realize that it's time for a little "something more."