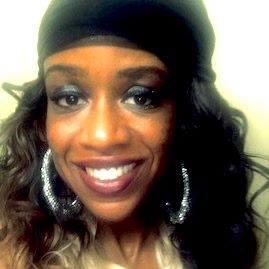 Phone:
Email:
Degrees and Certifications:
Miss

Christyn M. Brown, MEd

DREAM ACADEMY TEACHER - Elgin High School
Cooperative Work Training & APEX Learning Course


"Education is the passport to the future, for tomorrow belongs to those who prepare for it today." - Malcolm X

Peace & Learning! My name is Christyn Brown. I am an Infinite Learner, and so are you.

I love helping others to learn, because I know what it's like to struggle with learning...especially math. These days, however, I love teaching about FRACTIONS especially, because they used to frustrate me, but could not defeat me!

The following is an affirmation that we say to help Learners focus:

Infinite Learner Affirmation

Connect and hold fingers for power pose, which represents Infinite Understanding.

Thumb: I am an Infinite Learner.
Index Finger: I am able to unlearn, relearn or learn everything that is needed, right now.
Middle Finger: I have an Infinite Capacity to learn.
Ring Finger: I Learn Infinitely.
Pinky: I Infinitely Learn.

This school year (2020-2021) marks my 16th year teaching, and my 21st year working with young people. I am especially proud of past struggling readers (of all ages), who now read with confidence and mastery. I am thankful for my teaching experiences with English Language Learners, who did not allow language confusion to threaten their thinking.

This school year, I look forward to helping the Learners at the Dream Academy learn and master study strategies while earning credits towards graduation. The Dream Staff works together to help Learners with planning post-secondary experiences for college and career readiness in the real world. The Dream Academy is determined and destined to help the next generation succeed and exceed.

I enjoy literature and grammar, which is why I hold a Bachelors Degree in English Education. I have a Masters in Special Education, which has led me to believe in "Miracle Learning." I am amazed by the learning connections and creations by students, who have experienced significant learning failure. (I earned my Bachelors and Masters degrees from St. Ambrose University in Davenport, Iowa.)

My main purpose as an educator is to honor the legacy of my great-grandmother, Mrs. Alneater Brown. While earning her teaching certificate at Alcorn College, Lorman, MS, an HBCU (historically Black college/university), she paid tuition by working in the laundry department. Grace, intellect, strength and beauty helped her endure challenges, of which I may never know. I am grateful that being a Black woman during the Jim Crow era, in the South, could not defeat her from gaining knowledge and passing wisdom. I am proud to be a teacher, because of her - Mrs. Alneater Brown.

I am a National Board Certified Teacher in the area of Exceptional Education. I hold an English As A Second Language (ESL) endorsement from Morningside College (Oskaloosa, IA). Additionally, I have a certificate for Post-Secondary Learning Disabilities, from St. Ambrose University.

All students are gifted beyond the learning gaps...You are an Infinite Learner!

Contact me directly at christynbrown@u-46.org & 847-888-5000.